Dr. Anthony Avila, DPT – Owner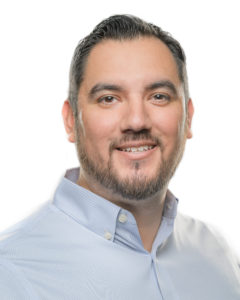 Anthony graduated from the Texas Tech University Health Science Center in 2012 with his Doctoral degree in Physical Therapy and has worked predominantly in the outpatient orthopedic setting. As his career has evolved, Anthony has gained a deeper understanding of how the body functions and how to optimize its performance, allowing for faster and more efficient rehabilitation results. One of the greatest tools Anthony uses is educating clients; taking the time to thoroughly explain what the cause of their pain is and how they can take control of their body along the road to recovery. Whatever challenge you may be facing, he is determined to find the cause and educate you so that you have the ability to treat yourself.
In May 2015, he founded Avila Physical Therapy. He takes great pride in the opportunity to serve the community that has provided so much to him and his family. Anthony has spent most of his life in Corpus Christi with his high school years at King High School and undergraduate work at Texas A&M University Corpus Christi. He embraces the connection with the community and feels it allows him to better meet the personalized therapy needs of the Coastal Bend Community. In his spare time, he enjoys traveling with his wife, Ashton, and two kids: Lena and Levi. His other interests include golf, fishing, football, basketball, baseball & supporting his Texas Tech Red Raider football games.