Bianca Garcia
Physical Therapy Assistant
I grew up in Bishop, TX attending school there until high school. I relocated with my family after 10th grade and moved to Corpus Christi where I graduated from Richard King HS in 2007. I worked as a CNA/Restorative aide at local nursing facilities for many years until I decided what career path was best suited for me. Physical therapy soon became the peak of my interest and was determined to be a valued member of that community. I received by Associate's of Applied Science degree from Del Mar College in 2019 and graduated Summa Cum Laude. I've been a practicing licensed PTA since. I returned to working in the Skilled Nursing Facility setting for 2 years after obtaining my license. I jumped at the opportunity to work at Avila Physical Therapy when presented. I am grateful for the opportunity I've been given to evolve my skills and knowledge as a practicing clinician. 
Honesty, integrity, teamwork, accountability, and overall strong work ethic and positive attitude.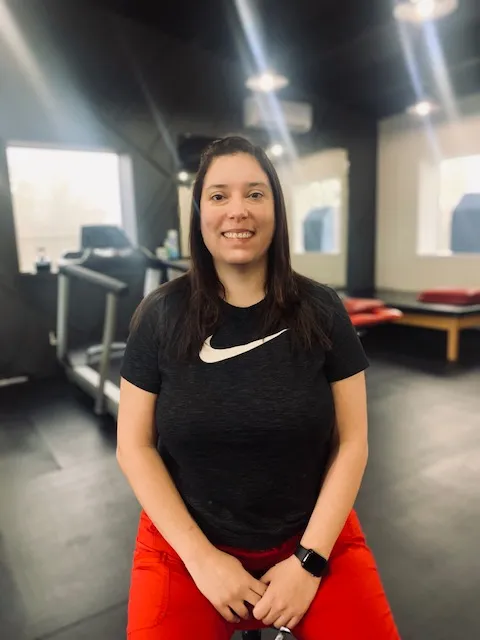 Favorite Quote:
"I don't always WHOOP- but when I do… THERE IT IS."
I'm a Physical Therapist Assistant at Avila Physical Therapy. We primarily specialize in orthopedics, sports rehab, and injury prevention but are here for all your physical therapy needs and guidance in pain relief and returning to participating in what you love.
Most patients come to Avila Physical Therapy seeking guidance in pain relief and improving overall quality of life. Each patient case is different and are seeking help to achieve different goals. It's our pleasure to help you get there and teach you how to maintain that lifestyle successfully.
I enjoy getting to know new patients and developing professional and trusting relationships with them. I also think we have a great team here. We like to make therapy sessions enjoyable and are always laughing.
What is Bianca reading and listening to?
If I'm being completely honest I don't really listen to podcasts or read books often. I prefer to listen to Pandora's radio on my long drives to and from Kingsville. The genre of music depends on if I need help waking up and starting my day or to unwind.
Outside of work I prioritize spending time with my family and getting in some rest and relaxation when able. My family really enjoys attending the Kingsville Brahmas and Javelinas games during football, basketball, and baseball season unless of course my son is participating in some recreational sport.