Illiana Moreno, Patient Care Success Team/Marketing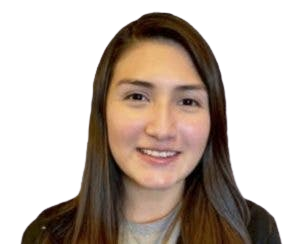 Illiana came to Texas from Virginia Beach, VA when she was 6 years old. Bouncing from North to South, TX, she has made the great state her home for most of her life. She graduated from Ingleside High School in 2017. After taking a gap year, she went on to achieve her associates degree at Del Mar College, broadening her knowledge in marketing, journalism, and basic photography. She took the opportunity to work at Avila PT in 2020, where she started as a technician and eventually worked her way into handling their marketing department. In 2022, Illiana became the first fully-remote member of Avila Physical Therapy and settled in the Capital of Texas.
Creativity, knowledge, responsibility, and leadership are values that drive Illiana each day. Illiana has a passion for creativity and providing people with an eye catching experience and connection to the company when they walk through the door.
What is Iliana reading and listening to?
True Crime with Kendall Ra
Murder, Mystery & Makeup with Bailey Sarian
Ladies & Tangents
Illiana handles marketing for the company. Her goal is to create the best impression for each patient, from the moment they dial the phone to call us. She works at company image, She is the only remote staff member of the time. With the new changes in technology, she is honored to be able to help her team achieve remote opportunities and open doors for more options like this in the future.
Here at Avila Physical Therapy, we strive to create a welcoming and friendly environment for all our patients and staff. Illiana finds the best thing about working here is the team that works alongside her.