Christy Bosarge
Physical Therapy Assistant
I was born and raised in Kankakee Illinois, about an hour South of Chicago. After High School I moved to Jacksonville FL to live with an older sister and eventually met my husband there in 2003. We moved between Jacksonville FL, Kingsbay GA, and Bremerton Washington over the past 20 years. I have worked as a Physical Therapist Assistant for a little over 10 years. I graduated from Olympic College with an Associate in Arts and Sciences. I worked for 7 years in the beautiful state of Washington, which is where my family and I lived for over 10 years as well. My husband was on active duty in the Navy and when he retired he wanted to move back to his hometown of Corpus Christi TX in which we have now lived for the past 4 years.
Integrity, honesty and compassion.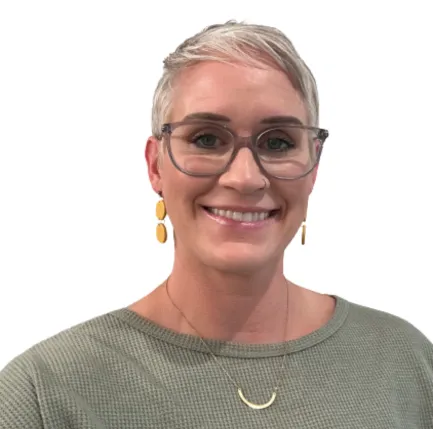 Favorite Quote:
"Be yourself; everyone else is already taken." -Oscar Wilde
I am a Physical Therapy Assistant here at Avila Physical Therapy. Something that patients have to deal with that I want to help with is the feeling that they aren't being heard or rushed through treatment. I've heard several patients in the past say they felt like just a number throughout the process. Showing compassion and listening, even if it doesn't necessarily have to do with treatment is important. Some patients do not have a sounding board at home or maybe that one hour is the only time of day they get out to socialize. I like to take the time to get to know my patients and who they are as a person and make them feel comfortable. I feel that connection can play an important role in their recovery and willingness to engage in treatment.
The thing that enticed me to want to work for Avila Physical Therapy is the focus of working as a team as well as forward thinking and wanting the best for our patients both within the clinic and post treatment. Long term well being is an important aspect of life for me and I enjoy sharing my views and outlook pertaining to health and wellness. I look forward to assisting patients in maintaining both their short term and long term goals.
When I'm not working, I love spending time with my husband and three kids, working out, educating others on fitness and nutrition, going fishing, camping, spending time in the pool, and playing softball. I don't get much down time, but when I do, it usually involves watching my kids play sports and then enjoying the remainder of the day together.