Physical Therapy In Corpus Christi
Searching For The "Best Physical Therapy Near Me"?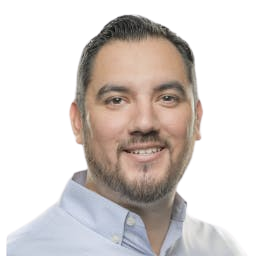 Dr. Anthony Avila, PT, DPT
Receive the Best Physical Therapy Care in
Corpus Christi for Your Injuries.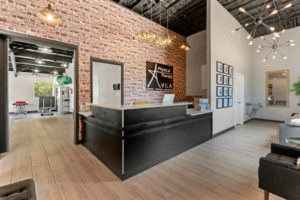 See Our Clinic
With our Physical Therapists, you can get back on your feet and back in action within a reasonable timetable.
We are a top-rated physical therapy company in Corpus Christi, TX.
If you are looking to hire the best Corpus Christi Physical Therapy then look no further than Avila Physical Therapy.
Call today at (361) 500-6686.
Top Rated Physical Therapists in Corpus Christi, Texas
Our clinical expertise is cultivated through continuous education programs. Our therapists are experts in the rehabilitation of the spine, hips, shoulder, and more. Avila Physical Therapy Clinic offers a comprehensive total joint rehabilitation program in Corpus Christi to treat total hips and knee replacements efficiently. Also, our comprehensive spine program for neck and back provides education and home programs that will help you maintain continuity of care after your clinical sessions. Physical therapy's aim is to get your body back to normal functioning following an injury. However, that isn't enough for the group at Avila Physical Therapy. We want to help you feel better overall. We are the right choice for you if you're looking for a trusted physical therapist in Corpus Chrisi. Avila Physical Therapy takes great pride in the fact every member of our staff is licensed and trained. You can trust us to provide amazing physical therapy and dry needling services, whether you need them for an urgent fix or recovery from injury. Our reliable solutions, backed by professional service, will ensure your body and health are well-maintained. Avila Physical Therapy opened its doors in 2015 with a mission to serve the Coastal Bend Community. Dr. Avila was motivated to start his practice on one basic premise – to provide the highest quality physical therapy on an individual basis. The practice has grown over the initial few years and we are couldn't be more pleased with the warm welcome the community has displayed for our services. Our vision of helping clients reach their physical potential has remained constant. Our clinic is designed to provide a professional healthcare environment that facilitates a more therapeutic atmosphere for our patients and a pleasant working space for our staff.
Corpus Christi Professional Physical Therapy Services
To our patients, staff, and community. We have a tri-fold approach to our business. To our patients… we promise to provide the best physical therapy care to all of our patients. To our staff… we want to create an environment where you enjoy and love coming to work each and every day. To our community… we feel that we offer the best physical therapy in Corpus Christi, and because of that, it is our morale obligation to help as many individuals as possible.
Back Pain & Sciatica
Neck Pain & Headaches
Shoulder Pain
Pain in Knee
Elbow Wrist & Hand Pain
Foot & Ankle Pain
Balance & Gait Disorders
Arthritis
Chronic Pain
Sports Injury
Pre-Surgical Rehab
Post-Surgical Rehab
TMJ Dysfunction
Back Pain Specialist
Shoulder Pain Specialist
Knee Pain Specialist
Total Knee Replacement Rehab
Shoulder Rehab
Orthopedic Clinic
Sports Medicine
Avila Physical Therapy is located at 1726 Braeswood Dr, Corpus Christi, TX 78412, United States. This physical therapy clinic is located in the South Side section of Corpus Christi. Mostly residential South Side is home to the South Texas Botanical Gardens, A nature walk among a flower-filled field and a pond with orchids and walking trails through a mesquite forest and wetlands, which are home to pelicans, ducks, and wading birds. Nearby South Padre Island Drive is lined with shopping plazas crammed with mid-range stores as well as fast food restaurants.
Corpus Christi Physical Therapy Reviews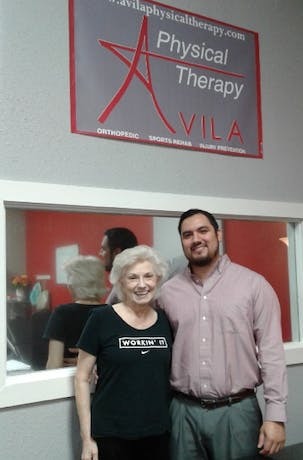 DM
There is so much I have to say about Anthony and Avila Physical therapy. I was in extreme pain when I came here. A ten doesn't even begin to describe it. I couldn't bend, sitting was painful, and to even turn over in bed was unbearable. I didn't want to spend the rest of my life experiencing that. I had been to two chiropractors and I experienced pain after visiting both. When I asked my physician Dr. Carmichael about PT he sent me to Avila.…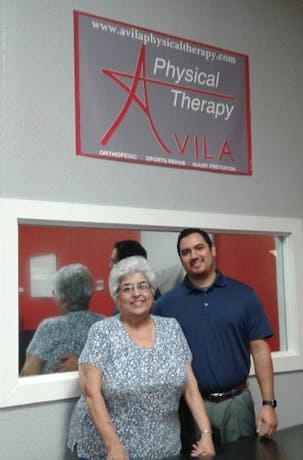 AS
I am very happy that I chose Avila Physical Therapy! Before my knee surgery, and immediately following, I was having trouble putting on my shoes and socks; I was not able to stand for more than a few seconds, much less walk around the room without a walker or a cane. I am much more active and have started doing my own shopping.…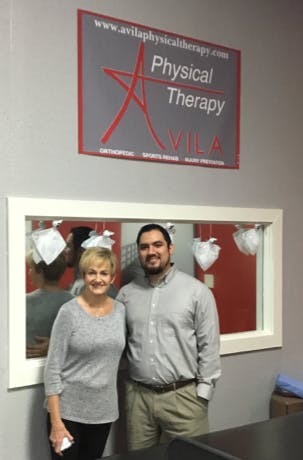 MO
I started PT for my hip two weeks after surgery. I had stopped using a walker at one week after surgery, but was still a little unsteady. After the first week of therapy, I had gained stability, and my balance and strength had improved significantly. As I continued therapy, I gained strength and flexibility. Although I am still maintaining posterior precautions, I am now able to perform daily tasks with little difficulty. On a recent vacation, I did some hiking and climbing, sloping hills with no physical repercussions.…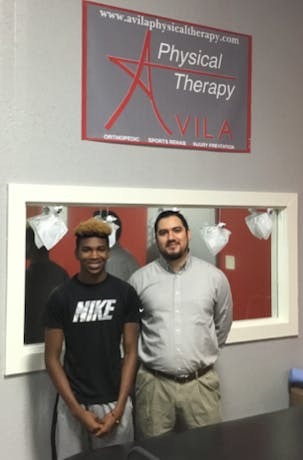 JW
Starting off with PT was at first a little scary because I was scared to do anything on ankle thinking that it would hurt. My first session here I took the boot off for the first time, I was very worried that it hurt but it never did. The next couple sessions I started walking but I could tell I was walking funny.…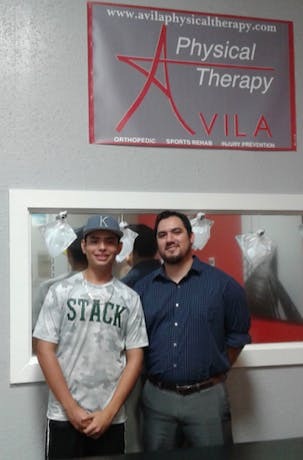 JM
Before physical therapy, I was having pain in my right elbow which was making my throwing and pitching difficult which is obviously a big part of baseball. After 2 months of physical therapy I am no longer experiencing pain in my right elbow and can now pitch and throw without discomfort.…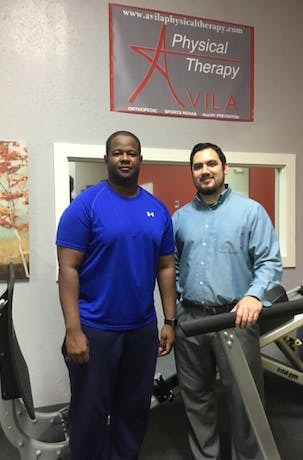 LP
Early in 2017, I really started noticing pain in my knees, moreso in my right knee. After much pleading by my wife, I went to the doctor. I was eventually referred to Avila Physical Therapy. When I started I had struggled getting up/downstairs, and chasing my toddlers around the house. After my first session I was skeptical, but the staff was extremely comforting to my needs. As time went on, I started to see the progress being made.…
Avila Physical Therapy Workshops
Attention Rotator Cuff Pain Sufferers! Free Rotator Cuff Pain Workshop
Learn To Manage Low Rotator Cuff Without Medication, Injections, or Surgery
Attention Back Pain & Sciatica Sufferers! Free Back Pain Workshop
Learn To Manage Low Back Pain & Sciatica Without Medication, Injections, or Surgery
Please call to inquire about other topics covered in our different workshops