112 reviews on
Catherine Modlin
2022-09-19
I was referred to Avila P.T. for cervical pain and lack of strength in my shoulder, arms, neck, etc. From the first assessment to the final session, it has been highly effective and fun. The front desk staff, the P.T.s, and the PTAs were all professional and a joy to work with. I have no pain and I've gained strength. I can now enjoy the activities I used to avoid thanks to the staff at Avila P.T.
Read more
The staff was amazing- friendly, knowledgeable, and really good at what they do! I enjoyed my 24 sessions with Bianca and would recommend Avila Physical Therapy to anyone needing physical therapy services!!
Read more
The staff and therapists at Avila Physical Therapy are great. I'm always greeted with a warm smile from everyone. The therapists are knowledgeable as well as caring. They guide you through your therapy process to achieve the goals set forth by you and your doctor. And not pushed like personal trainer. I just don't think you can go wrong when you use Avila for what ever your therapy needs are.
Read more
Everyone gas always been very helpful and kind
Read more
The staff and what they taught me has helped me so much if you're having any issues with pain I would definitely recommend them!!
Read more
All of my visits at Avila were on time, and carefully administered. The visit with Dr. Avila for his personal applications were always a treat.
Read more
Great physical therapy facility.very friendly, knowledgeable therapists.
Read more
Great experience!!! Very knowledgeable staff!! Always leave with a smile!!!
Read more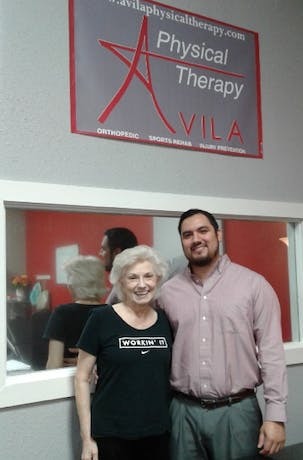 DM
There is so much I have to say about Anthony and Avila Physical therapy. I was in extreme pain when I came here. A ten doesn't even begin to describe it. I couldn't bend, sitting was painful, and to even turn over in bed was unbearable. I didn't want to spend the rest of my life experiencing that. I had been to two chiropractors and I experienced pain after visiting both. When I asked my physician Dr. Carmichael about PT he sent me to Avila.…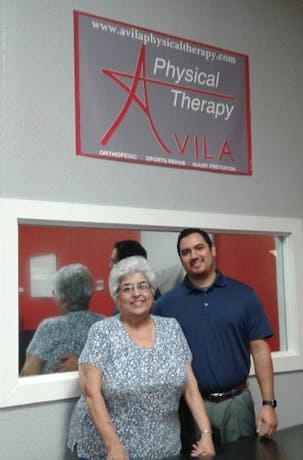 AS
I am very happy that I chose Avila Physical Therapy! Before my knee surgery, and immediately following, I was having trouble putting on my shoes and socks; I was not able to stand for more than a few seconds, much less walk around the room without a walker or a cane. I am much more active and have started doing my own shopping.…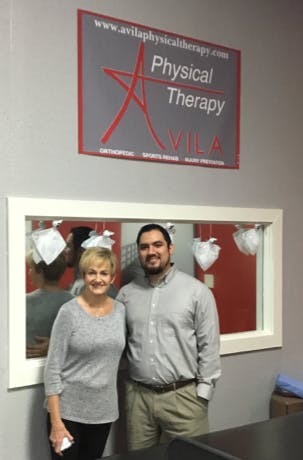 MO
I started PT for my hip two weeks after surgery. I had stopped using a walker at one week after surgery, but was still a little unsteady. After the first week of therapy, I had gained stability, and my balance and strength had improved significantly. As I continued therapy, I gained strength and flexibility. Although I am still maintaining posterior precautions, I am now able to perform daily tasks with little difficulty. On a recent vacation, I did some hiking and climbing, sloping hills with no physical repercussions.…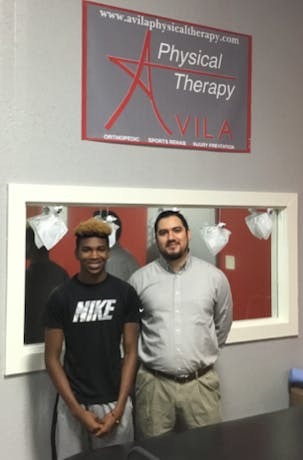 JW
Starting off with PT was at first a little scary because I was scared to do anything on ankle thinking that it would hurt. My first session here I took the boot off for the first time, I was very worried that it hurt but it never did. The next couple sessions I started walking but I could tell I was walking funny.…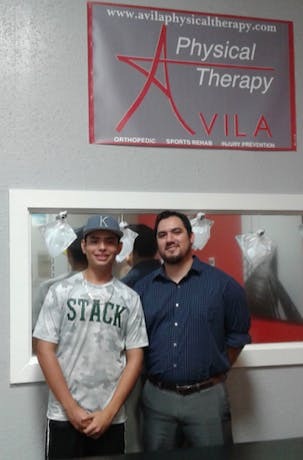 JM
Before physical therapy, I was having pain in my right elbow which was making my throwing and pitching difficult which is obviously a big part of baseball. After 2 months of physical therapy I am no longer experiencing pain in my right elbow and can now pitch and throw without discomfort.…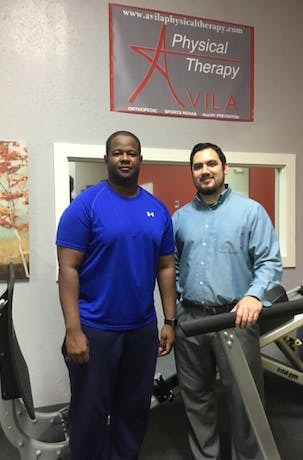 LP
Early in 2017, I really started noticing pain in my knees, moreso in my right knee. After much pleading by my wife, I went to the doctor. I was eventually referred to Avila Physical Therapy. When I started I had struggled getting up/downstairs, and chasing my toddlers around the house. After my first session I was skeptical, but the staff was extremely comforting to my needs. As time went on, I started to see the progress being made.…
What a difference, Dr. Avila made…
"I was referred to Dr Avila when I was 6 mo. pregnant for pain related to scoliosis. Through my weekly treatment and education Dr. Avila provided, my pain was managed through the remainder of my pregnancy. I have felt that not only the treatment but the encouragement was so helpful during a potentially very painful season of my life. Thank you Dr Avila and staff for attending to my special needs 
 My beautiful daughter now has a happy pain free mommy!"
– KG
"I was a week and a half from leaving on a two week vacation (requiring lots of walking and flying). I had slipped and was experiencing pain in my hip and down my leg. Avila P.T. was able to "get me back in shape" in time for my trip. The receptionist, the PT assistant and Mr. Avila were always professional, personable and passionate about their services. I would highly recommend them and will request them, if I should ever need P.T. services in the future."
– CV
Professional atmosphere and friendly, caring service
"I am in my second week at Avila Physical Therapy and am very pleased with the results i have seen. After a total knee replacement and having spent two weeks in a rehab hospital, my whole leg and knee were swollen to the point I could not bend much less stand for very long periods. My sleep was interrupted during the night due to pain, though I was on pain medication. My days were not much to speak of either. Dr. Avila runs me through a series of exercises that target the core of the problem, not the superficial. My swelling has gone down considerably, I take less pain medication than before, I am sleeping better and my appetite has returned. Though i still have a ways to go before I am at top notch condition, i trust Dr. Avila and his staff will be there to see me reach my goal."
– JT
"I enjoyed the time I was having my therapy. I am still working out at home, I am getting better and better every day. very nice people and doing their job right! caring and making sure you do your work the right way."
– JS
"After falling and breaking a bone in my foot, I had therapy at Avila Physical Therapy. After each visit I felt much better. Besides getting exercises that addressed my injury, I was treated with respect and each time I asked a question, it was answered immediately. I appreciate having a therapist work with me. If you need therapy, you should visit Avila Physical Therapy."
– MD